About Rioth Healthcare Pvt. Ltd.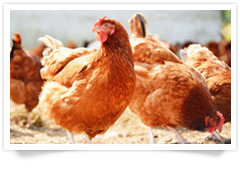 RIOTH HEALTHCARE PVT. LTD. is an trusted name in Healthcare Industry. RHPL was established with a vision towards Empowering Life and well-being, and is rapidly emerging as the premier integrated pharmaceutical company in India.

Rioth Healthcare Pvt. Ltd. is a concept of growth through scientific approach, converting dreams into reality and creating jobs for jobless people. It was the year 2007 when we started our journey to perfection.


RHPL is among the few companies from India with global scale marketing facilities that measures up to world's best quality standard. Today the company has its own International marketing & regulatory team catering to the needs of our international clients all over the globe.

We have taken up a challenge to manufacture good quality medicines at reasonable price to common man. We entered the manufacturing arena when big shots were already there, still our strength helped us to stand up to the occasion and today we are a running a Successful Company. We believe in the concept of mutual inter-dependence.

The company has presence in both domestic & International market. RHPL is known for its Quality Assurance, Market Research in the field of Animal Healthcare. It is backed up with a young & dynamic team.